Posted by Bona Fide Masks™ on Sep 11, 2021
Powecom and Bona Fide Masks is comitted to providing our customers with verified Powecom KN95 respirators. You can find the link to the Powecom KN95 anti-fake verification system here.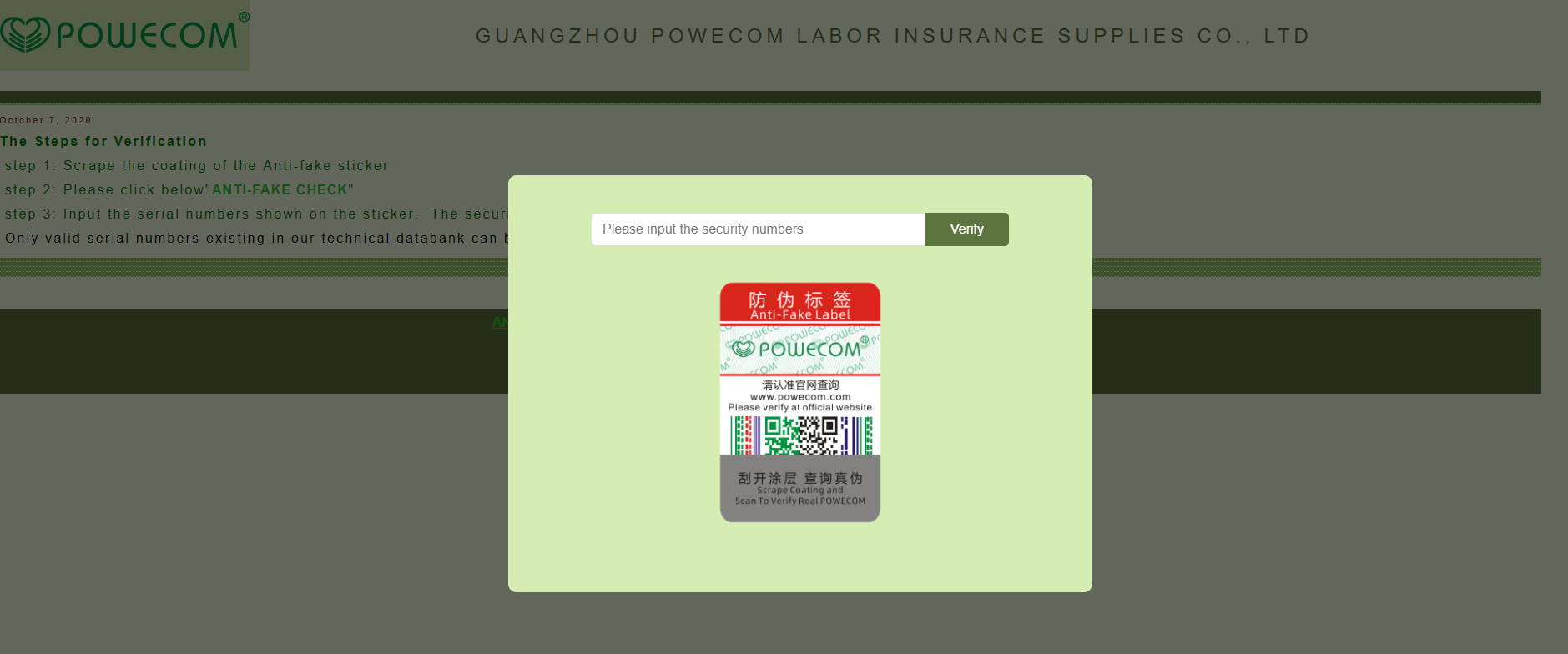 Verify My Powecom KN95 Face Masks
---
Powecom KN95 Anti-Fake / Anti-Counterfeit Verification Instructions
When you buy from Bona Fide Masks, you can rest assured that the masks you receive are legitimate products that live up to their promises. In fact, one of the main reasons we distribute Powecom KN95 masks is due to the quality of this manufacturer's product as well as their commitment to ensuring against counterfeit masks.
All Powecom KN95 masks manufactured after May 20th, 2020 come affixed with an anti-counterfeit/anti-fake sticker.
Here are the simple steps for validating the anti-fake sticker:
1.) Scrape off the coating off the label (it is similar to a lottery scratch-off ticket).
2.) Go to the POWECOM ANTI-FAKE VERIFICATION PAGE and click Anti-Fake Check at the bottom of the page.
3.) Enter the numbers into the checker and you will receive the following verification notice:
"Hello. The numbers of this label were verified as genuine POWECOM product. Please feel free to use. This product produced by Guangzhou Powecom Labor Insurance Supplies Co., Ltd."
If you would like to return to browsing our Powecom KN95 respirator masks, or place an order, please visit: Powecom KN95 Respirator Mask.
You can also reach us at info@bonafidemasks.com or 914-664-7500.
---