Bona Fide Masks™ - In The News
Where to Buy N95s, KN95s, and Surgical-Style Masks You Can Trust - Wirecutter 3/3/2021
The Powecom KN95 design—made by an established mask maker in China and sold by a reputable US-based company—comes in both ear-loop and headband versions, so you have a greater chance of finding something that feels right. Its rounded (instead of flat) fasteners are easier than most to knot, should you need to adjust the fit.....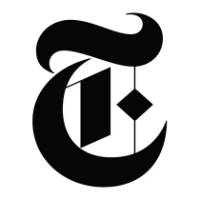 How To Buy A Real N95 Mask Online - New York Times 2/17/21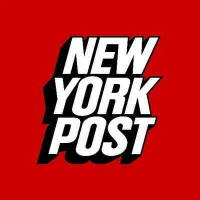 Experts share which masks are most effective against new COVID-19 strain - NYPOST 1/21/21
Aaron Collins, a Minnesota-based mechanical engineer, who wrote his master's thesis on the science of aerosols and calls himself a "citizen scientist," has been reviewing masks on his YouTube channel since August......e suggests buying from.... Bona Fide Masks.
Where to Find KN95 Masks for Sale: 5 Places to Buy Them Online - Rolling Stone Magazine, 1/14/21
Bill Taubner, the owner of BonefideMasks.com, says his site has seen an increase in KN95 mask sales over the last week as well. "I believe people are starting to see a surge in Covid cases and are worried about the winter season, along with the possibility of masks being in short supply again," he says, explaining the sudden surge of interest.
Buy BLACK Powecom KN95 Masks: Only Available at Bona Fide Masks - Newsweek 12/17/20
Bona Fide Masks is your trusted source for FDA Authorized KN95 face masks. In fact, they are the only authorized distributor for the Powercom KN95 in the US and Canada. Bona Fide Masks are packaged and shipped the same day from their warehouse in New York state. Click here to buy the Black Powecom KN95 earloop style, and here for the Powecom KN95 headband style.

Bona Fide Masks Corp., is a part of the Ball Chain Mfg. Co., Inc. family of companies. As the world's largest manufacturer of ball chain and related products, our family owned and operated company has a history of steering its production capabilities to address global challenges. In World War II, we retooled our machines to make parts for the P-47 Thunderbolt fighter plane. Not surprisingly, when a New York community leader approached Ball Chain to make masks for local hospitals and healthcare professionals, we quickly turned to our long-established and robust supply chain. We now import approximately 500,000 to 1 million masks per week, delivering orders to hospitals and healthcare facilities in New York City, Westchester County, and other areas.
Family Owned and Operated in New York Since 1938