Posted by Bona Fide Masks on Jul 30, 2020
In the mask world one of the big questions surrounding masks is what's the difference between an N95 respirator and a KN95 respirator. Here we will break down the major difference and highlight the significant number of similarities. Helping you an educated decision on what mask option is best for your situation.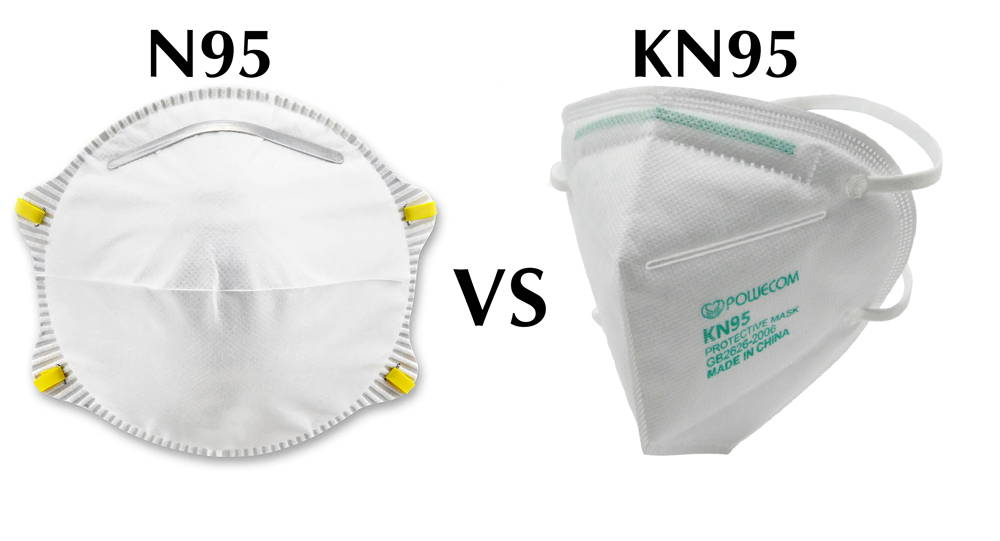 Of all questions we get at Bona Fide Masks™, one of the most common is:
"What is the difference between an N95 & KN95?"
The most important thing to know is that the KN95 is a similar product classification to the N95. That is one of the main reasons the FDA has authorized the use of specific KN95's, like our Powecom FDA Authorized KN95, for use in healthcare settings by healthcare professionals during the current medical crisis.
Perhaps the most significant difference is where the mask is certified. KN95's meet the Chinese performance standard for respiratory equipment. Like most industries that deal with workplace safety equipment and PPE, respirators/masks have different approvals and names, depending on the manufacturer's location and where the masks are sold. Three of the most common filtering facepiece respirator classifications are below:
US (CDC/NIOSH) -- N95, R95, P95

China -- KN95, KP95

Europe -- FFP
These classifications indicate that the respirator has met or exceeded applicable respiratory certification requirements. Specifically, these respirators must filter at least 95% of airborne particles.
Our Powecom KN95 is FDA authorized, based on U.S. government testing results. This KN95 has repeatedly met or exceeded filtration efficiency standards and has appeared on FDA's Appendix A of authorized respirators since May 7th.
Other than the certification, another difference between a KN95 and an N95 is that most KN95's feature elastic earloops, instead of the N95 elastic headband attachments required by NIOSH. Powecom responded to U.S. healthcare professionals by offering the Powecom Headband Style KN95 in America through Bona Fide Masks™, the regional premier U.S. & Canadian distributor. The majority of our team here at Bona Fide Masks™ finds that the earloop KN95 is more comfortable to wear and easier to put on.
If you need a respirator mask quickly, you are in the right place. We ship our Powecom FDA Authorized KN95's in 1-2 days from our warehouse in Mount Vernon, NY. You can find them here:
Written by Bona Fide Masks™