Posted by Liz B. on Mar 01, 2021
Another day, another happy customer.
GG from New York City was looking for a KN95 face mask and UV Wand provider that she could trust.
We couldn't be more pleased to share her sincere note. In a world of questionable suppliers, there's nothing more important to us than having our customers trust us.
---
I am so glad I found Ball Chain Mfg. and Bona Fide Masks and want to pass on my sincere thanks to all!
In these challenging days where I feel trust is the most essential element needed to protect one's health, I must share that your company's names reflect the integrity I have found as a returning customer. The concept of being anchored by a "Ball and Chain" to your Bona Fide products is one that brings security and trust. Thank you!
When quality masks, specifically the KN95 style, were hard to locate, I was fortunate enough to find your company. You distribute and sell the authentic product, not a knock-off. When I had questions, your representatives answered them and gave me the kind of assurance I needed to know I was being protected not only by the authenticity and quality of the product, but also by the personal attention I felt.
I have also bought the UV Light Sanitizing wand and am grateful for the good pricing and, again, the quality.
You treat your customers as members of a large family you are accountable to, though we are all scattered around the country (and possibly the world) and never seen. I am sure I am speaking for all those who have been able to buy from you. Indeed, I trust your products – I know they are "Bona Fide," and will buy PPE from no other source.
Again, trust breeds security and security is one of the most healing, but rare, feelings we can experience during unpredictable times.
In addition to uncompromised product integrity as well as great pricing and packaging, I've received a dose of security and for that
I am most grateful.
Yours with regards,
GG
New York City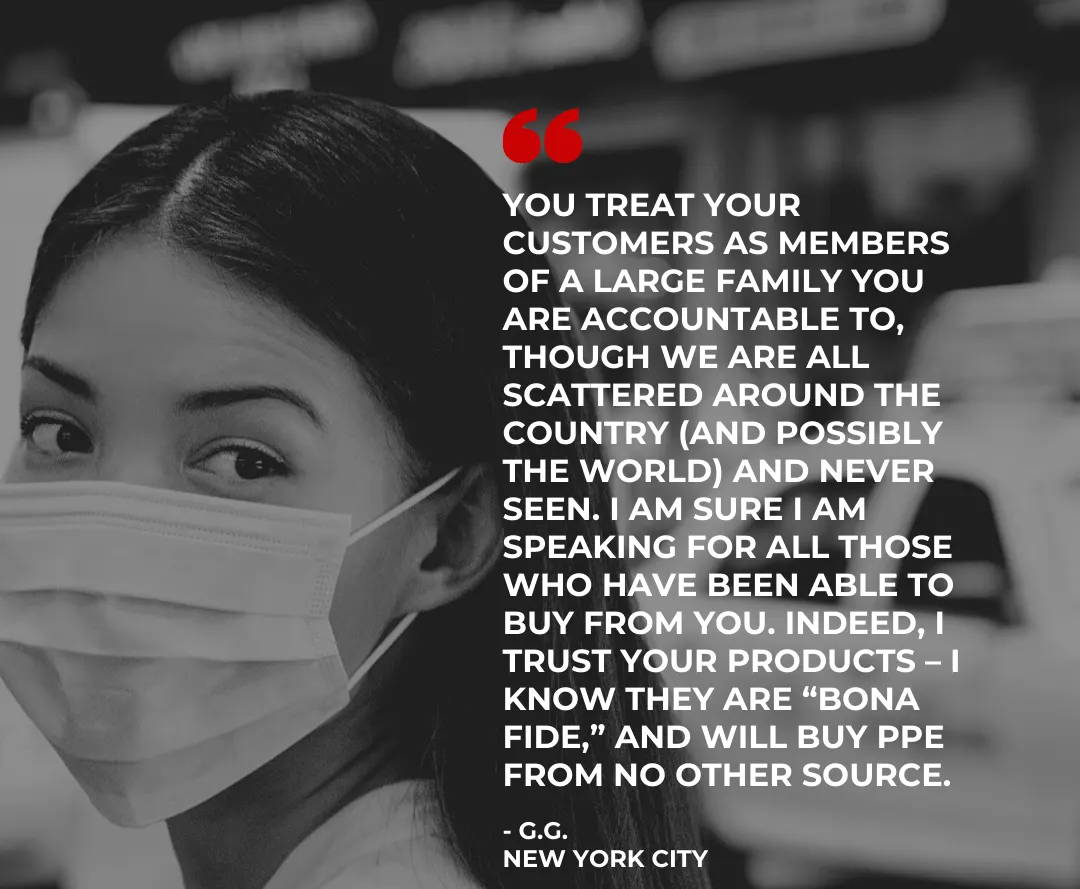 ---
Thank YOU, GG! You make the work we do worthwhile. Stay well.
Trusted option for KN95 or N95 face masks or UV Wands, please contact us.
Affordable Powecom Protection